Overview: 
Almond producers are faced with multiple challenges associated with poor soil health, uncertainties of irrigation water, N and groundwater regulations, input costs and an urgent need to reduce their environmental footprint. This project investigates the potential of cover crops to help producers restore the overall health of their orchards.
Evidence in other tree crops point to their potential to:
Build orchard resilience to shifts in water resources and pest pressure
Sequester more carbon and reduce GHG emissions
Provide habitat for pollinators
Support a more balanced soil ecosystem
Improve overall sustainability and productivity
Based on the BIOS project (CAFF, 1994) and farmers' experience, this practice is clearly compatible with large-scale almond production in California. However, it was never widely implemented due to concerns and uncertainties regarding frost risk, water usage and residues at harvest. Based on a recent Almond Board of California Sustainability survey, only 5.6% of growers keep a winter soil cover (resident vegetation for the most part).
Renewed interest for soil health, development of windrow conditioning and widespread soil-related management issues across the Valley are increasing demand for information on benefits and constraints of implementing cover crops in our unique California Mediterranean climate. However, significant knowledge gaps remain to make this practice relevant to different production areas, especially in terms of water use requirements and potential frost damage. Improved knowledge about opportunity costs involved with this management practice could help develop regionalized best cover crop management practices based on growers' objectives and shift the balance towards greater adoption.
Our Research questions: 
Our collaborative research platforms composed of four replicated trials established across a rainfall gradient in 2017 will be used by several researchers to answer the following research questions:
What levels of C and N capture and increased soil health may be provided by common cover crop mixtures or natural vegetation during the winter? How do soil food webs respond to cover cropping and what are the advantages? (Cynthia Crézé (PhD Student/Gaudin Lab) & Dr. Amanda Hodson)
What do cover crops affect winter soil water storage patterns and tree water status in the spring compared to fallowed soils? (Dr. Jeff Mitchell)
What are the impacts of winter cover crops on soil and air temperatures in frost-prone regions? (Cynthia Crézé & Dr. Dani Lightle)
Soil-borne pest suppression:
Can cover crops be used to deter soil born-pests such as nematodes? Which cover crop mix is most suppressive to pest nematode species? (Dr. Andreas Westphal)
What effects will cover crops have on weed pressure and weed management practices? What is the regrowth capacity of cover crops? (Steve Haring (Ph.D. Student/Hanson Lab) & Dr. Brad Hanson)
Can cover cropping influence the biological control of navel orangeworm in almond orchards? (PI: Dr. Houston Wilson et al)
Do cover crop mixtures and their phenology provide adequate support to pollinators and does it compete with the pollination of almond trees?
 (PI: Dr. Neal Williams et al)
How do benefits and tradeoffs vary between the most popular mixes and when is the best termination date to maximize these benefits? (Cynthia Crézé, Gaudin Lab)
Grower practices and adoption: 
What are current growers' practices to maintain a soil cover in the winter? What are the concerns and data needs? (Cynthia Crézé, Gaudin Lab)
If you are a CA almond grower, we invite you to share your experience in the CA Almond Cover Crop Survey.
We are grateful for the support of :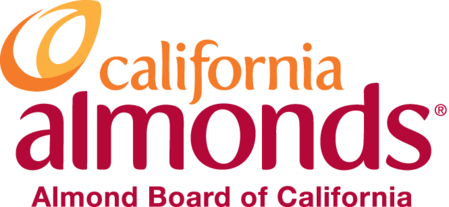 Page created Sep. 2018 – Cynthia Crézé, Gaudin Lab